Innovation you can trust
Broadcom is focused on technology leadership and category-leading semiconductor and infrastructure software solutions.
Protect your business from cyberattacks and threats with Symantec by Broadcom Software and SHI. Together, we provide the integrated cyber defense and protection your business needs to survive and thrive — right now. With Broadcom and SHI, you get the peace of mind you deserve — and all the benefits that come along with it.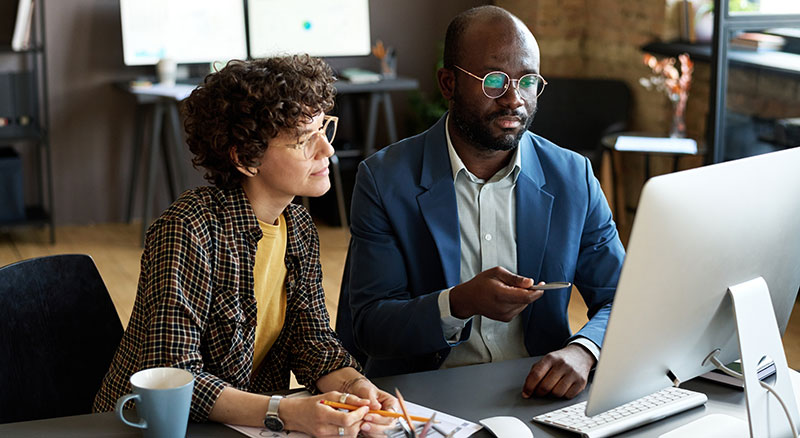 Benefits of Symantec Solutions through SHI
Industry-leading technology 
Symantec by Broadcom is an established cybersecurity leader, partnering with the world's preeminent companies to deliver innovative security solutions.
Commitment to innovation
Together, SHI and Symantec by Broadcom are dedicated to our customers' success in navigating their digital transformation journeys while maximizing the value of their solution investments.
World-class global partner programs
Broadcom is being celebrated by CRN®, a brand of The Channel Company, with a prestigious 5-star rating in its 2022 Partner Program Guide.  
Symantec Enterprise Cloud
Symantec Enterprise Cloud delivers data-centric hybrid security for the largest, most complex organizations in the world — on devices, in private data centers, and in the cloud.
Consistent compliance: Apply and manage compliance controls consistently across the infrastructure.
Secure remote work: Protect critical enterprise assets wherever they live and from wherever they are accessed.
Data and threat protection everywhere: Unify intelligence across control points to detect, block, and remediate targeted attacks.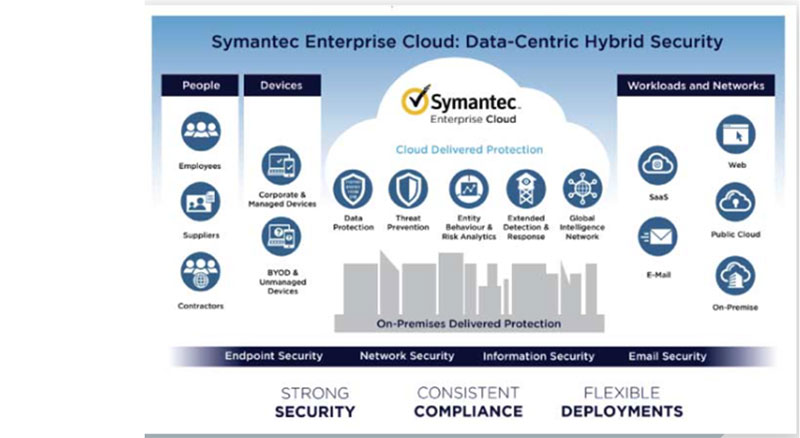 Symantec Endpoint Security Complete
Symantec Endpoint Security Complete delivers comprehensive protection for all your traditional and mobile devices across the entire attack chain. Experience the advantages of Symantec endpoint innovations to protect your endpoints against threats and targeted attacks:
Response Remediation
Active Directory Security
Attack Surface Reduction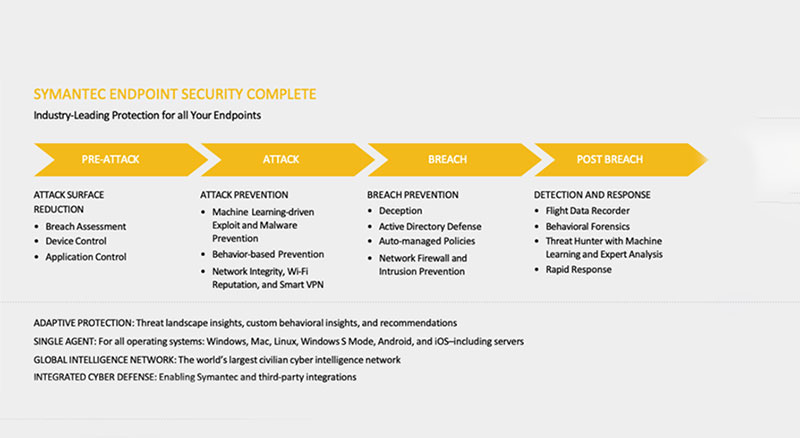 Symantec Web Protection — secure and compliant web and application access
Symantec Web Protection, the Symantec Secure Web Gateway (SWG), protects organizations across the web, social media, applications, and mobile networks. SWG acts as a proxy between users and the internet to identify malicious websites and payloads, and to control access to sensitive content. SWG solutions consolidate a broad feature-set to authenticate users, filter web traffic, identify cloud application usage, provide data loss prevention, deliver threat prevention, and ensure visibility into encrypted traffic.
Achieve zero trust with Symantec
Secure your remote workforce and enable cloud migration with Symantec Integrated Cyber Defense. Zero trust is a data-centric security framework centered on the belief that organizations should not automatically trust anything inside or outside their perimeters and must very the identity and trustworthiness of everything trying to connect to its resources before granting access — based on identity and trustworthiness. Or simply put, "trust no one."
Move Security to the Cloud with data-centric SASE
Get scalable, high-performance, cloud-delivered network security at the Service Edge. SASE is a vision of converged technologies to improve network performance and security for users who can be anywhere, use any device, and need access to content and applications from corporate data centers and cloud platforms. Or to say it simply, it's single-pass security pushed to the end user.
You might also be interested in: