Together, a force for a safer digital world
App security is about more than protecting business revenue and reputation. It's about protecting what we value most - the people who depend on us to ensure their digital worlds are secure.  
SHI and F5 deliver real-world solutions to the problems customers are experiencing in today's evolving ecosystems. Through our partnership, the world's largest businesses, service providers, government entities, and consumer brands rely on F5 to deliver and secure their applications and services while ensuring people stay connected.
For 25 years, F5 has stood with our customers on the frontlines of cybersecurity. Together with SHI, we are a force for a safer digital world.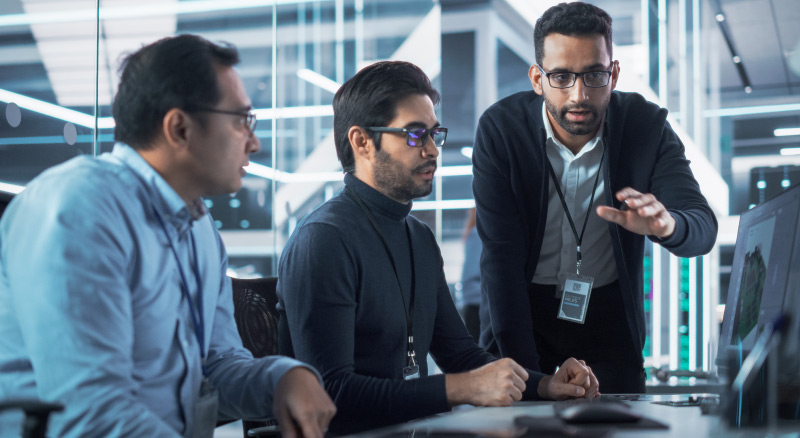 Benefits of F5 Solutions through SHI
Security
Defend your organization against existing and emergent threats by deploying comprehensive security solutions that protect critical applications from bot attacks, web fraud, unauthorized access, DDoS attacks, DNS attacks, and attacks against APIs. Ensure policy compliance across your entire application portfolio.
Performance
Provide the highly differentiated, highly performing digital experiences your customers and users expect through an unparalleled suite of performance and availability services, including API management, application acceleration, application performance monitoring, load balancing, DDoS protection, container ingress, and disaster recovery.
Automation
Deliver the innovation your customers are looking for — faster. Streamline and accelerate your application development, delivery, and deployment process through automation and management solutions that include CI/CD integration, service configuration and provisioning, and multicloud management.
Distributed cloud services
Connect, protect, and deploy apps across distributed clouds
F5 Distributed Cloud is a SaaS-based security, networking, and application management solution that enable customers to deploy, secure, and operate their applications in a cloud-native environment wherever needed – data center, multicloud, or the network and enterprise edge.
Security strategy
Deploy applications across hybrid and multicloud environments with speed and security
Don't settle for security that only works for part of your business. Choose security that just works — even for hybrid and multicloud architectures. Security for legacy and modern apps, for data centers, cloud, and the edge. Comprehensive, consistent, and agile security that protects your whole business, no matter what shape it takes.
Contact us to discuss F5 solutions for your organization.
Contact us today to get started!
Find me an SHI expert
You might also be interested in: