Industry leaders across the globe choose Jamf
When users are allowed to be productive and creative, and organizations are confident that devices are safe and protected, their technology is doing what it's intended to do — simplify work. Simply purchasing Apple isn't what makes this possible. it's what organizations do with their devices that makes the difference, which is why Jamf's management and security solutions scale with any type of organization. Jamf is trusted by 71 ,000+ businesses, schools, and hospitals, managing and securing over 30 million devices.
Together, SHI and Jamf provide customers with tailored solutions so they can seamlessly integrate Apple into their business operations. Get the peace of mind you deserve.
Benefits of Jamf Solutions through SHI
Device management
Deploy devices to any employee, anywhere. Integrate with Apple deployment programs to automate enrollment and configuration providing a scalable, zero-touch experience with each shrink-wrapped box, personalized for each user.
Identity and access
Provide users with a seamless experience from onboarding to access, based upon their existing cloud identity. Using Jamf to ensure that trusted users are central to all access workflows on work devices.
Endpoint security
Everything required to harden endpoints, monitor compliance, protect against known and novel threats, stream rich analytics, and deliver a trusted access experience for end users.
Why Jamf?
With over 20 years of experience, Jamf is the only management and security solution of scale that remotely connects, manages, and protects Apple users and devices. Jamf helps you get more out of your entire ecosystem by:
Delivering an Apple-first, Apple-best experience
Providing capabilities designed to operate together from a single platform
Protecting organizational data anywhere it exists
Promoting productivity by not interrupting end user workflows
Remaining compatible and reliable with every new OS release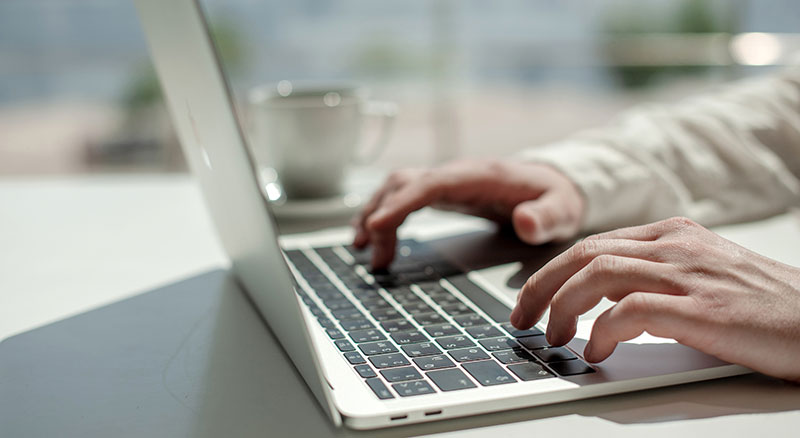 Manage and secure Apple at work
Management and security strategies must now go hand in hand. When users are allowed to be productive and creative, and organizations are confident that devices are safe and protected, their technology is doing what it's intended to do — simplifying work. Learn how Jamf takes this belief and brings it to life — simply.
Managed devices
Device management solutions for Apple
Jamf offers everything required to manage settings and configurations at scale to ensure users have a streamlined onboarding experience and secure baseline out of the box, along with comprehensive app management, giving users all the apps and tools they need to be productive. Capabilities that support this include:
Zero-touch deployment
Mobile Device Management (MDM)
Application management
Inventory management
Self service: company-owned app catalogue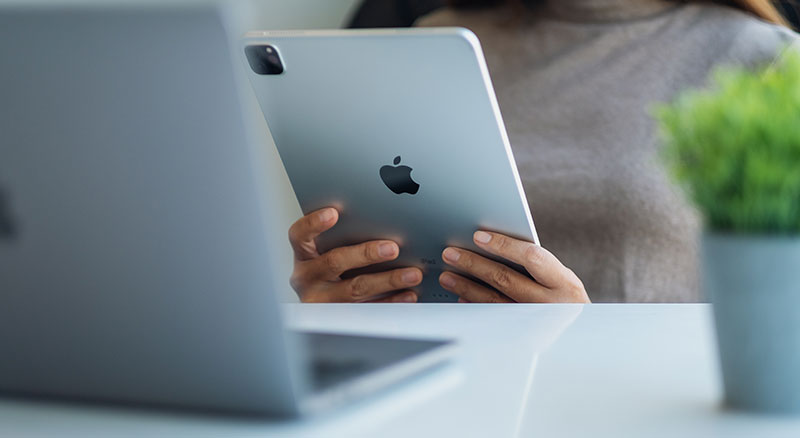 Jamf Pro
Designed to automate mobile device management for you while driving end-user productivity and creativity, Jamf Pro is the Apple device management tool that empowers IT pros and the users they support by delivering on the promise of unified ecosystem management for Apple devices.
Complete and holistic security solutions
Apple builds one of the most secure out-of-the-box platforms on the market. However, Apple's rapid growth and adoption in the enterprise makes Apple an increasingly appealing target for determined attackers. Jamf delivers true, purpose-built Zero Trust Network Access (ZTNA). Therefore, security controls extend far beyond the office's network perimeter and change the experience of the modern workplace. Jamf connects users with their applications and protects devices from being compromised through mobile threat detection and zero-day phishing prevention, as well as covering endpoint compliance and antivirus needs by preventing malware.
Trusted access
Jamf is uniquely positioned to bring together the best of device management, user identity, and endpoint protection to deliver Trusted Access. Trusted Access is realized by:
Ensuring only enrolled, verified devices, both corporately-owned and BYO, can connect to critical business apps
Enabling security policies that revolve around cloud user identities, permissions and roles to safeguard sensitive data
Monitoring both on-device and in-network threats regardless of location and network
Assessing risk continuously to evaluate security hygiene, risk level of all devices and blocking access when a compromise is detected
Self service: company-owned app catalogue
Simplify work, protect devices, and data
Jamf is a one stop shop of solutions to manage and secure your entire fleet and deliver the Apple experience users want. The Jamf Business Plan bundles Jamf Pro, Jamf Connect, and Jamf Protect to provide complete management and security at one flat rate per user
Jamf integrations
From SMB to larger enterprise organizations, our customers use a variety of enterprise tools to deliver a positive work and support experience for employees. The Jamf platform offers hundreds of integrations with tools to streamline IT processes — and it fits squarely into your technology stack.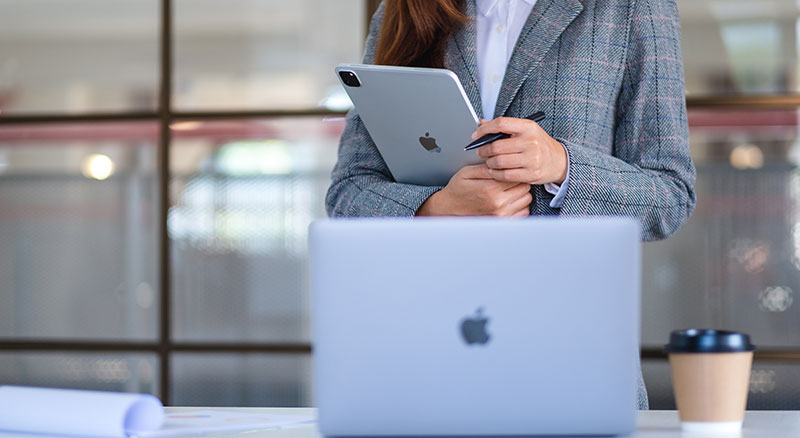 Connect to your favorite tools and use Apple devices in new and exciting ways
Ready to learn more? Contact SHI to discuss Jamf solutions for your organization.
Contact us today to get started!
Get started
You might also be interested in: