LG Business Solutions

&

S

H

I
Delivering business experiences that create lasting impressions
Get pricing today

Revolutionize the workplace
LG and SHI have come together to develop intuitive digital environments that drive efficiency while inspiring people to reach their fullest potential. We sincerely believe that technology should simplify and inspire the working world. Our commitment to innovation and creative problem‑solving lies at the heart of our need to deliver exceptional products. We are guided by our conviction that strong, trust‑based relationships — with our customers, with our partners, and of course with each other — form the basis of everything we do.
Benefits of LG Business Solutions through SHI
Tailored solutions for versatile product solutions
Whether you are a corporate offices, a QRS restaurant, or public venue our solutions are tailored, not custom. LG and SHI provide versatile innovative product solutions ready to adapt and meet your needs.
Innovative technologies to improve a world at work
We are one of the world's leading technology innovators — from robots to transparent signage to everything in-between — constantly developing and delivering product solutions that consistently delight, inspire, and improve a world at work.
Trusted quality to deliver time and time again
Our history is part of our strength — we've been trusted for over 70 years by consumers and businesses alike. We create quality product solutions that have been tried and tested and that will reliably deliver for our clients time and time again.
Gram laptops / notebooks
Power your productivity with LG gram and Windows 11 Pro
LG offers a wide variety of gram laptops with Windows 11 Pro to meet your business needs. Windows 11 is the most secure Windows ever. Businesses report a 58% drop in security incidents with Windows 11 Pro devices.1
Ranging from 14" to 17", these ultra‑lightweight, highly durable laptops feature long‑lasting batteries to get you through a full day of work. Crisp, clear, and vibrant color are easy on the eyes while our surround sound is music to your ears. Powered by the Intel® Core™, these portable business partners are perfect for the on‑the‑go businessperson!
1SMB Windows 11 Survey Report. Techaisle, February 2022. Windows 11 results are in comparison with Windows 10 devices.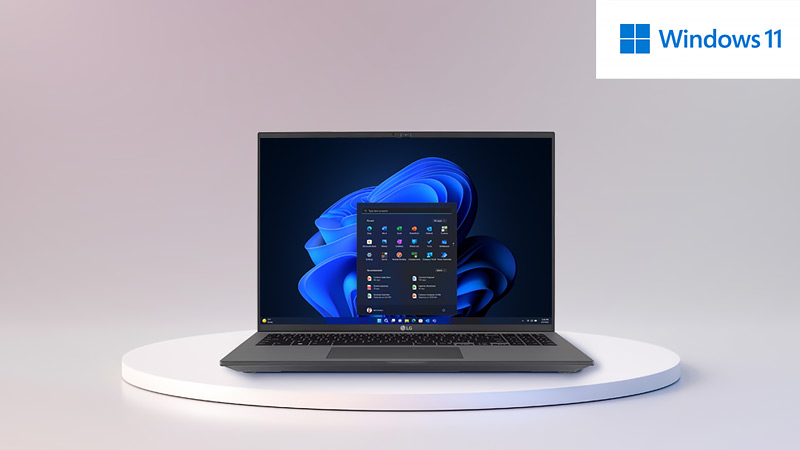 Computer monitors
Flexible and innovative
Options for every environment
LG understands that no workspace is the same. That's why we've designed our computer monitors around your work needs. Our award winning UltraWide™ monitors provide a large work area, while our UltraFine™ monitors give you crisp, vivid images. See your way to victory with a 1ms UltraGear™ gaming monitor or get comfortable with one of our Ergo monitors. We offer screen sizes from 24 inches up to 49 inches and resolutions from FHD to QHD to 5K and displays that are IPS, Nano IPS and OLED. Enjoy these and other great features on an LG computer monitor for business.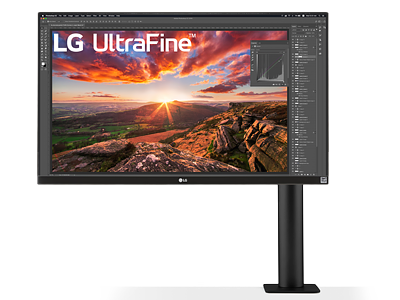 27" UltraFine™ Ergo Monitor
Cloud computing
Enhance security and access with cloud computing
Keep files safe and provide space for remote work at any time and anywhere.
The LG line of cloud computing devices helps you create efficient and high-performance virtual desktop Infrastructure (VDI) environments that provide the security of Thin Client and Zero Client devices.
Set your ideal workstation by choosing from our various interfaces and package options.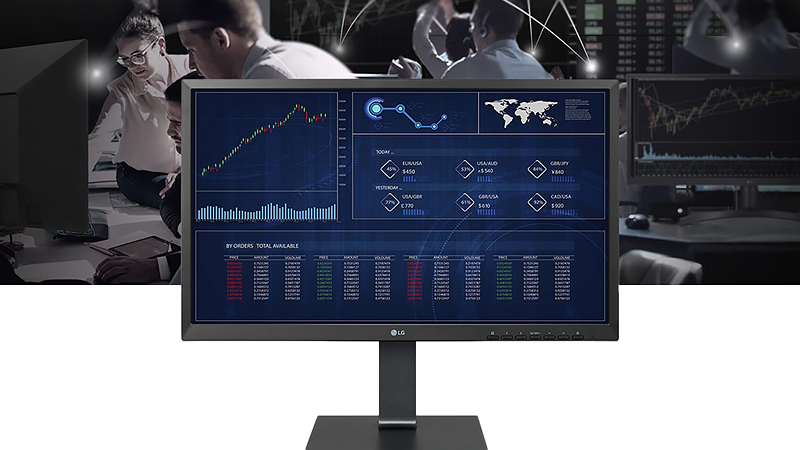 Digital signage
Dazzling digital signage
Amaze customers with ultra high definition (UHD), ultra stretch, and full high definition (HD) displays.
We've revolutionized Digital Signage and revitalized businesses that use it. Discover our collection of LCD signage, OLED signage, stretch displays, video walls, direct view LED, and professional TVs. Our designs enhance surroundings, offering an incredible immersive multimedia experience, while efficiently utilizing space. Whether you are looking for indoor or outdoor high bright displays; Whether you are in a retail or a corporate setting, our displays are user friendly and backed by great service plans.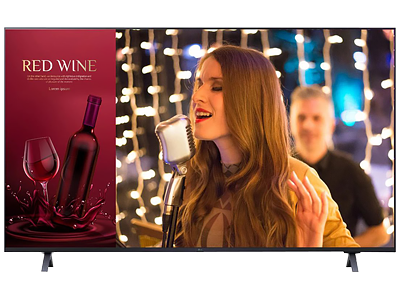 UR640S Series UHD Pro Signage TV
LG's top picks for digital signage
Education
LG education solutions
Modern education takes many forms. Whether your school offers asynchronous, flipped, or traditional learning, LG Business Solutions has the reliable and secure products and solutions teachers, students, and IT pros need to thrive. Inspire wonder and passion with an innovative, intuitive tech ecosystem — from interactive digital boards, to Chromebooks, projectors, DVLED displays, and more — that empowers immersive, engaging, and interactive learning experiences. Because that's how you can ensure a better tomorrow. LG Business Solutions is a trusted‑quality brand, ready to collaborate with you to generate greater learning experiences that inspire.
Solutions that engage and empower
You might also be interested in: