Industry-leading information management solutions keep you competitive and empowered
OpenText and SHI are devoted to helping businesses stay ahead of the curve by providing solutions that simplify security, develop sustainable practices, and leverage the power of AI. Our mission is to empower customers with industry‑leading information management solutions so they can drive new business, establish competitive advantages, and create demonstrable value for their organization. By equipping companies with revolutionary technology, they can focus on what truly matters — growing their business. With our tools at your disposal, you will have a comprehensive suite of resources available that enable you to stay competitive in this rapidly changing world.
Benefits of OpenText solutions through SHI
Comprehensive cybersecurity support
SHI's experts in combination with OpenText's solutions can help you create and implement a plan to protect your business, data, and employees. Stay resilient in the ever-changing cyber threat landscape with us.
Simplify IT Transformation
Over five thousand specialists around the world are ideally positioned to leverage SHI's formidable technical expertise and buying power to help deliver against your cybersecurity and business needs. Our experienced teams will take into account your timescales and budget to deliver the right solution.
Plan together, grow together
Our experts help you select and deploy new cloud-focused application and infrastructure technologies enabling your organization to be more resilient and meet business goals.
Carbonite: OpenText's comprehensive data protection and migration solutions platform
Carbonite's data protection and migration solutions provide large organizations and small to medium-sized businesses uninterrupted access to critical business data.
From long-term backup to rapid recovery, data migration and endpoint protection, our comprehensive platform provides a complete data protection strategy for today's growing business.
Get total endpoint protection and cyber resiliency with Webroot data security solutions
Webroot, an OpenText company, was the first to harness the cloud and artificial intelligence to stop zero-day threats in real time. Webroot secures businesses and individuals worldwide with threat intelligence and protection for endpoints and networks.
In 2019, Webroot and its parent company Carbonite were acquired by OpenText, a global leader in Enterprise Information Management. Together, we are a market leader in cyber resilience, offering total endpoint protection and disaster recovery for any sized business.
Everything you need to know about data security with OpenText
Advanced email encryption

- Encrypts messages with sensitive information before delivery to meet compliance requirements

DNS protection

- Creates a highly secure, private, resilient and manageable connection to the internet

Endpoint protection

- Provides cybersecurity services for network endpoints devices, servers, and virtual environments

Security awareness training

- Delivers education to prevent risky employee behaviors that can lead to IT related security compromises

Managed detection and response

- 24X7 threat hunting, monitoring and response
Read the endpoint protection data sheet Read the DNS protection data sheet
ALM/Quality Center helps you bring your business to the next level
ALM family of testing products
To innovate your business through software, ensuring application quality is more critical than ever. This doesn't mean achieving quality is easy, however. Micro Focus ALM/Quality Center serves as the single pane of glass for software quality management and enables rigorous, auditable lifecycle processes.
ALM/Quality Center provides several editions and SaaS offerings to meet different business needs. Whether small teams, individual projects, or a large cross-organization effort, you have options to help you gain the right functionality at the right cost.
Transform your IT operation management solutions with OpenText
Operations Bridge
Operations Bridge (OpsBridge) monitors your IT environment and consolidates data from existing tools. It applies automated discovery, monitoring, analytics, and remediation to data across traditional, private, public, multi-cloud and container-based infrastructure.
The fastest path to AIOps is Operations Bridge Premium – SaaS. It's our most SaaS comprehensive solution incorporating functionalities such as over 200+ Observability integrations. The premium edition keeps your IT Operation team DevOps ready.
Hybrid Cloud Management
Hybrid Cloud Management X (HCMX) - delivers total visibility and operational consistency across all your clouds. Now you can optimize cloud spend based on actionable insights, enable easy self-service that includes compliance guardrails, and orchestrate lifecycle management actions.
HCMX FinOps Express - is software for cloud financial management. It fosters a culture of financial responsibility. Improves decision-making with intelligent insights. And delivers the centralized control you need to tame your cloud bill.
Enterprise cybersecurity solutions that achieve cyber resilience
Why OpenText for security?
Accelerating trust, reliability, and survivability during times of adverse conditions, crisis, and business volatility
Protect:
Protect across your identities, applications, and data.
Detect:
Detect, respond, and recover from advanced threats faster.
Evolve:
Evolve your security posture at the speed of change.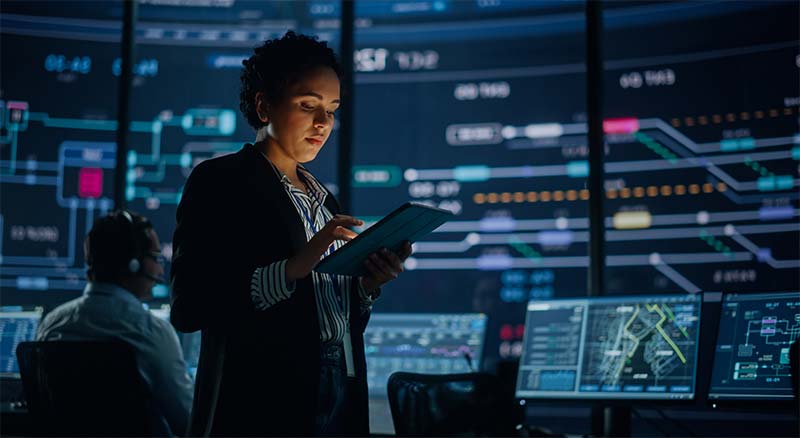 Opentext enterprise cybersecurity solutions
Achieve cyber resilience with a unified end-to-end platform
Protect critical business data from malicious or accidental loss
Proactively guard against cyber threats
Ensure compliance, privacy and confidentiality
Secure your communications and your cloud
You might also be interested in: