Stronger together
SHI and Poly are trusted partners committed to connecting the world's professionals with unified communication solutions. We provide effective collaboration tools designed for today's distributed workforce, enabling our customers to communicate seamlessly. Our mission is to help companies reach their maximum potential by allowing them to communicate efficiently across multiple platforms regardless of location.
Poly empowers teams to work as one, wherever in the world they may be. With AI‑powered solutions, distraction‑free audio, and exceptional service, we erase distance and amplify the exchange of ideas. And we're not satisfied until no one can remember whether you were on the screen or in the room.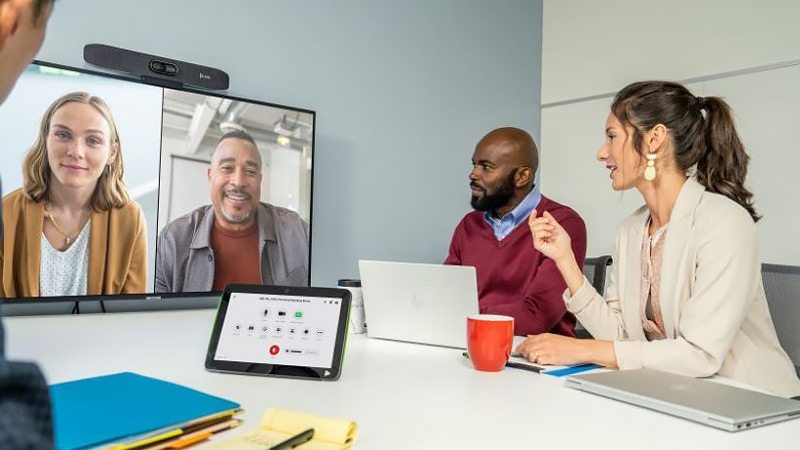 Benefits of Poly solutions through SHI
Stronger together
With the rise of hybrid work Poly and SHI brings together a full solution to get work done.
Crush the conversation
Poly next-generation headset along with their video and phone solutions allow you to crush every meeting no matter what your workstyle or workspace.
Staying connected
Poly and SHI helps you feel connected enabling workplaces to offer more flexibility in every situation in real and digital experiences.
Voice
Take your calls to the next level with Poly Edge E
It's time for a desk phone that makes hybrid work easy. The Poly Edge E Series offers more ways to connect, plus unbelievable audio, in a seriously sharp package. Built for hot-desking or the home office, these phones provide simple mobile phone pairing, plus bring together Poly's famous noise reduction technology and a cutting-edge design for the perfect user experience.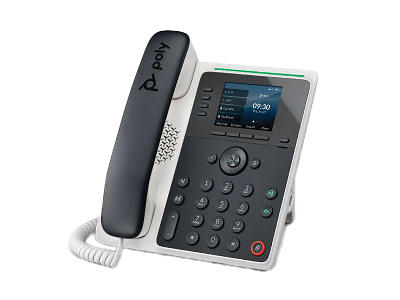 Video
Poly Microsoft Teams Rooms on Windows
Delivering radically simple Microsoft Teams meetings
Take your Teams meetings to the next level. Poly Studio Room Kits for Microsoft Teams Rooms offer mind-blowing audio and video for your most productive, focused calls ever. No one will miss a word or inflection with exclusive technology that blocks out distracting sounds.
Contact us to discuss Poly solutions for your organization.
Contact us today to get started!
Get started
You might also be interested in: