Conquer challenges with confidence and achieve true IT resilience
With Quest, create and manage the software that makes the benefits of new technology real while empowering users and data, streamlining IT operations, and hardening cybersecurity from the inside out. Companies turn to Quest and SHI to manage, modernize, and secure their business, from on-prem to in-cloud, from the heart of the network to the vulnerable endpoints.
We help you conquer your next challenge with confidence and achieve true IT resilience — because next is here now.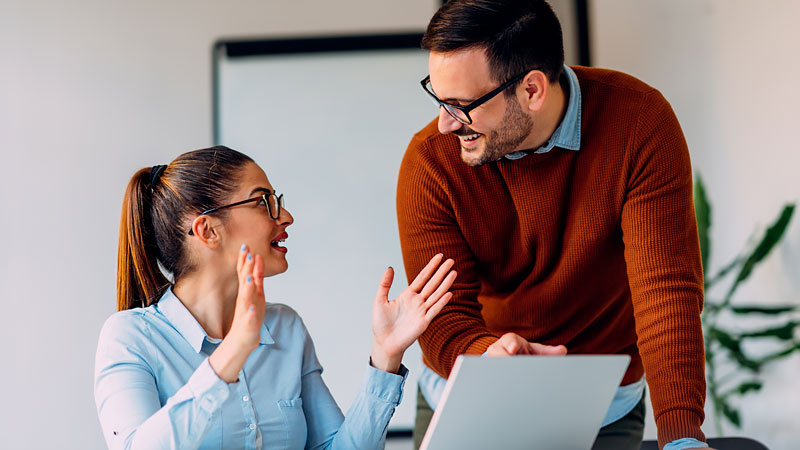 Benefits of Quest solutions through SHI
Achieve IT resilience now and in the future
The Quest portfolio of solutions with SHI support can help make this a reality. We'll help you effectively manage data explosion and cloud expansion and assure security and compliance in the face of an ever-changing threat landscape.
A team of technology experts at your fingertips
As a Platinum+ Quest partner SHI has the tools, resources, and expertise you need for delivering the latest in differentiated technologies to your business. More than 15,000 corporate, enterprise, government, and academic organizations rely on SHI and their partners to deliver cutting-edge IT solutions with world-class support.
Superior business outcomes for your organization
SHI and Quest have partnered together to help you find the most direct and beneficial path to your next goal in database and systems management, Active Directory, and Office 365 management, and cybersecurity resilience.
SHI is a Quest
Platinum+ Partner

and

2023 Quest Solution Provider of the Year

.

View more awards and certifications
Authorization Levels
Certifications
erwin Data Intelligence
erwin Data Modeler
erwin Evolve
Microsoft Platform Management
One Identity & Access Management
Awards
2022
FY23 One Identity NAM Partner of the Year
FY23 Quest Solution Provider of the Year
FY23 Quest Information Systems Management
Partner of the Year
2021
FY22 Quest Solution Provider of the Year
FY22 One Identity NAM Partner of the Year
Microsoft Platform Management
Quest Microsoft Platform Management is here to help address all your customer's migration, management, and security needs – across any Microsoft workload.
In your Microsoft environment, next never stops. Your next merger or acquisition. Your next Office 365 migration. Your next compliance audit. Your next Active Directory security threat.
When your next is now, Quest is the only company with end-to-end solutions for your next migration, management, and security challenges across any Microsoft platform, including Active Directory and Office 365 workloads such as Teams, SharePoint, OneDrive for Business, and Exchange.
No matter how complex and no matter where – on premises, cloud, or hybrid – Quest is your go-to Microsoft partner to migrate faster, strengthen cyber security resilience, and stay in control.
Strengthen your cyber resilience against hybrid AD and Office 365 security threats
Solutions in Quest's hybrid AD cyber resiliency suite work together to give you the ability to identify indicators of exposure and prioritize the attack paths an adversary could take to own your environment.
With Quest, you can:
Protect your environment so attackers can't make changes to critical groups, GPO settings, or exfiltrate your AD database to steal credentials.
Detect indicators of compromise with real-time auditing, anomaly detection, and alerting.
Respond to threats and rapidly gather information to speed investigations.
Recover AD from any attack, big or small, and restore business operations, data integrity and customer data in minutes instead of days, weeks or even months.
One Identity
One Identity – Unified identity security
One Identity delivers unified identity security solutions that help customers strengthen their overall cybersecurity posture and protect the people, applications and data essential to business.
One Identity's Unified Identity Security Platform brings together best-in-class software to enable organizations to shift from a fragmented to a holistic approach to identity security, something that has not been done until now. If flexibility is a goal, One Identity has connectors and integrators for your existing IT landscape and security ecosystem offering maximum flexibility and will enable your organization to optimize its identity security strategy.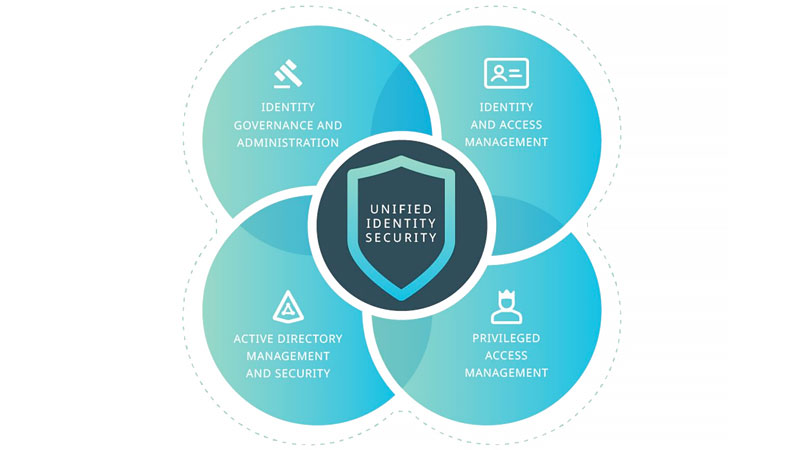 Discover more about One Identity
erwin – Data Intelligence Suite
Who is erwin?
erwin by Quest is a leader in enterprise modeling and data intelligence software. The erwin EDGE platform creates an enterprise data governance experience for IT and business collaboration, driving meaningful insights, agile innovation, risk management, and business transformation. Integrated data modeling, data governance, enterprise architecture, and business process modeling capabilities help guide smart decisions. With erwin, organizations of all types across the globe can maximize the security, quality and value of their assets to control data chaos and prepare for the next IT challenge.
erwin Data Intelligence – Maximize the business impact of your data
Organizations rely on their data more than ever before. From IT and business operations, through strategic decisions to sales and marketing pipelines, the need for technology professionals to maximize value from their organization's data continues to elevate in importance. Data governance encapsulates the policies and procedures necessary to ensure an organization's data is accurate and the strategies needed to deliver increased visibility, transparency, and control, while reducing risk across the entire data estate. Data governance is getting more attention and being increasingly prioritized in IT planning. The following research has identified the drivers and challenges facing data governance.
KACE Unified Endpoint Management
The KACE Systems Management Appliance is a comprehensive endpoint management solution that streamlines asset management and allows customers to discover, manage, secure, and service all their network-connected devices.  With the KACE SMA, you can automate administrative tasks, inventory all hardware and software, patch mission-critical applications and operating systems, reduce the risk of a breach and guarantee software license compliance.
Available as a virtual appliance or as a SaaS offering (KaaS), KACE SMA empowers users with the ability to perform critical endpoint management functions across multiple platforms, environments and operating systems, from a single pane of glass.
KACE Cloud by Quest
Patch, secure, and automate every endpoint in your hybrid IT environment from the cloud. Device patching and endpoint management can be time-consuming and create vulnerabilities in your IT environment without the right tools.
KACE Cloud eliminates infrastructure challenges, saves time, and maximizes resources with automated cloud-based patch management – including third-party application patching. IT Managers can now secure corporate-owned and bring-your-own devices (BYOD) with a wide range of features while easily automating endpoints tasks with KACE Cloud endpoint patch management.
Data operations/protection
NetVault Plus — Cloud-ready enterprise backup software
Gain immutable backups against ransomware attacks. Protect your systems, applications, and data, both on-premises and in the cloud. Minimize storage requirements and cost while gaining comprehensive ransomware protection and disaster recovery capabilities. Quest NetVault Plus supports a broad range of operating systems, applications, virtualization platforms, and public clouds. Ensure continuous availability of your business-critical systems, applications, and data wherever they reside.
Contact us to find the right Quest solutions for your organization.
Contact us today to get started!
Request a quote
You might also be interested in: