Empowering teams with reliable technology
RedHat and SHI are innovators in the open‑source space, providing solutions that help customers drive digital transformation, develop cloud‑native applications, integrate systems, automate processes, secure networks, and manage complex environments. By leveraging a combination of Red Hat's cutting‑edge technologies and SHI's award‑winning consulting services we enable our customers to stay ahead of the competition with an optimized technological infrastructure.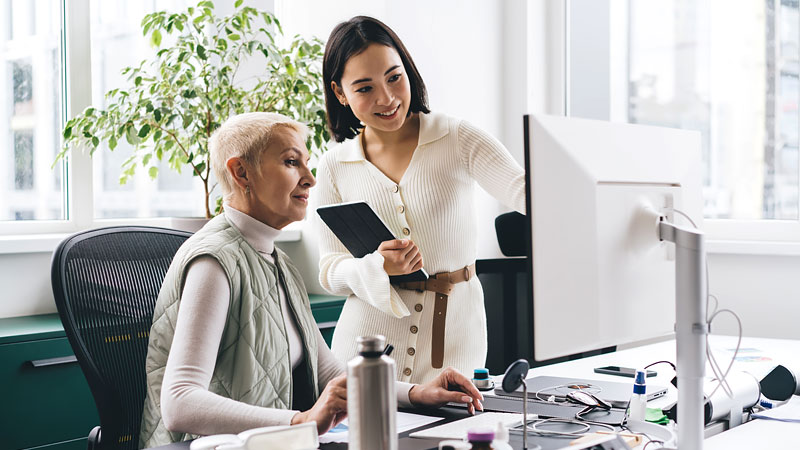 Benefits of Red Hat solutions through SHI
Cloud services
Red Hat is a world provider of enterprise open-source solutions that include Linux, cloud, container, and Kubernetes. We deliver solutions that help enterprises work across platforms and environments, from the core datacenter to the network edge.
Community powered
Using a community‑powered approach we deliver IT services on any infrastructure quickly and cost effectively with our broad portfolio of hybrid cloud infrastructure, application services, cloud‑native application development, and automation solutions.
Customer focused
We help customers standardize across digital environments. Our customer portal delivers comprehensive product documentation helps develop cloud‑native applications (integrate, automate, secure) and manage complex environments with award‑winning support and consulting services.
Automation
What is IT automation?
Although many organizations are dabbling in automation, they're often approaching it with point solutions rather than a holistic view. Taking this approach can increase costs, result in duplicate efforts, and build barriers between functions and departments. Explore how Red Hat Ansible Automation Platform can help your organization solve enterprise IT challenges across hybrid cloud infrastructure.
What is Cloud Native Development?
Cloud‑native applications are a collection of small, independent, and loosely coupled services. They are designed to deliver well‑recognized business value, like the ability to rapidly incorporate user feedback for continuous improvement.
In short, cloud native app development is a way to speed up how you build new applications, optimize existing ones, and connect them all. Its goal is to deliver apps users want at the pace a business needs.
Why Red Hat Cloud Native Development?
Hybrid cloud infrastructure
Open hybrid cloud is Red Hat's recommended strategy for architecting, developing, and operating a hybrid mix of applications across infrastructure environments. The open source code is the foundation of our offerings. Open standards and APIs allow applications and data to consistently move from one environment to another, while hiding the underlying complexity.
Hybrid cloud infrastructure
A hybrid cloud delivers a consistent platform across bare metal, virtual, private, and public cloud environments. This unlocks a set of capabilities essential in today's world, including speed, agility, and portability.
Scale up or down without rebuilding apps
Get more value from your IT investments
Enhance stability and security
Whatever your IT challenge, Red Hat's open source platforms and tools can help you meet it.
Red Hat's open hybrid cloud portfolio provides a consistent foundation for applications in nearly any environment, so that teams can focus on the work that matters to them — their workloads and applications. 
Why Red Hat Hybrid Cloud Infrastructure?
OpenShift
What is ROSA?
Red Hat OpenShift Service on AWS (ROSA) is a managed service that's available through the AWS Management Console. It helps Red Hat OpenShift users build, scale, and manage containerized applications on AWS.
Red Hat OpenShift Service on AWS (ROSA) provides an integrated experience to use OpenShift. If you are already familiar with OpenShift, you can accelerate your application development process by leveraging familiar OpenShift APIs and tools for deployments on AWS.
ROSA makes it easier for you to focus on deploying applications and accelerating innovation by moving the cluster lifecycle management to Red Hat and AWS. With ROSA, you can run containerized applications with your existing OpenShift workflows and reduce the complexity of management.
Why Red Hat OpenShift on AWS?
You might also be interested in: