Meet the #1 global UCaaS and CCaaS solution for intelligent, connected experiences.
Partnering to bring you industry-leading unified communications and contact center solutions for every business size and industry, plus the best phone solution for organizations using Microsoft Teams.
Get the world's most advanced cloud phone system inside a single app, empowering your business by uniting all your important conversations on one simple platform. Together with SHI, RingCentral offers the mobility required for modern work, the ability to scale with ease, and integrations with your most-used apps. So you can connect employees and delight customers on any device, from anywhere, with leading reliability, security, and analytics.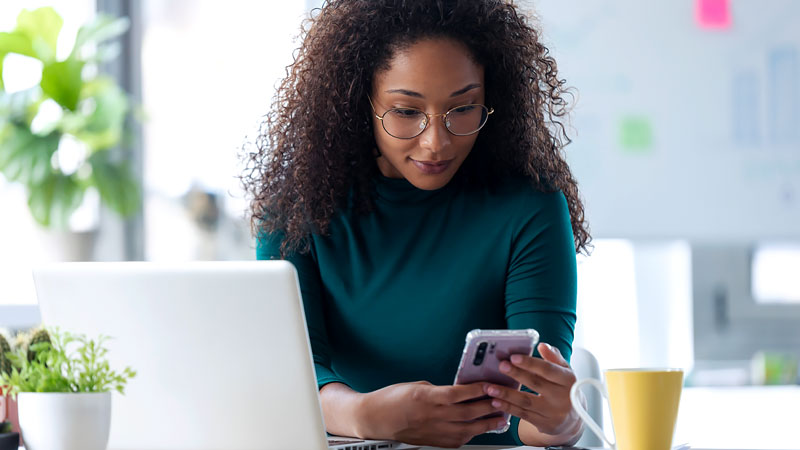 Benefits of RingCentral solutions through SHI
Collaboration
Together, RingCentral and SHI empower modern, mobile, and distributed workforces to communicate, collaborate, and connect via any mode, any device, and any location.
Modern workplace solutions
Don't let outdated and unconnected technology hold you back. With SHI's technical expertise and RingCentral's #1 global UCaaS and CCaaS solutions you can design and integrate a forward-thinking collaboration experience.
Unified communications
Use one communication platform to do your best work. Ensure your employees and customers have the instant and accurate communication they need.
Unified communications
The phone system that helps teams achieve more, reimagined with powerful intelligence, workflow automation, video, messaging, and more. RingCentral MVP® (Message, Video, Phone™) is one communication platform to do your best work. Reliable, global, secure, and innovative, RingCentral puts the power of enterprise communication in your pocket. Simplify your workflows with instant messaging, file sharing, and task management. Get more done together with unlimited one-click video calling. And unlock new insights with powerful analytics. RingCentral MVP is the cloud-based unified communications platform that reinvents how industries connect.
Upgrade to the cloud today with RingCentral and SHI.
Contact us today to get started!
Find me an SHI expert
You might also be interested in: