Case Study:
Nation's Largest Independent Insurance Services Provider
Upgrades Network Performance, Security and End-User Infrastructure
Best-of-breed HP, Cisco and F5 solution positions company for future growth
Highlights:
Customer Profile
One of the nation's largest independent insurance services providers.
Challenge
The customer needed a better way to sustain rapid data growth – a 40% increase within two years – while increasing security protocols to maintain PCI and HIPAA compliance.
Solution
Since the customer was already using Cisco, SHI leveraged the familiar technology to help them quickly deploy servers, reduce data center footprint and more easily identify potential problems. SHI also incorporated F5 technology to add the extra layer of security for PCI and HIPAA compliance.
Partners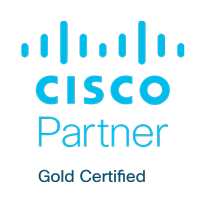 Benefits/Results
Quickly deploy servers
Reduce data center footprint
Easily identify problems
Improve traffic management and inspection
Maintain PCI and HIPAA compliance
Challenge:
When the nation's largest independent insurance services provider saw its warehoused data grow more than 40% in just under two years, it became clear what was needed – a storage and infrastructure upgrade. However, additional security would also be required to maintain PCI and HIPAA compliance.
How could IT deliver improved network performance without sacrificing the security needed to house a mountain of sensitive medical documents?
Solution:
Cisco and F5 had healthcare industry-proven technology the customer knew could strengthen both networking and security. And since Cisco was already part of the customer's environment, leveraging familiar technologies was a bonus for the IT department.
Phase 1 of the project included Cisco's Unified Computing System to improve the customer's ability to quickly deploy servers in this rapid-growth environment while also reducing the customer's data center footprint. Cisco's Management System will also help technicians more easily identify potential problems in the future – resulting in a more fluid IT environment. Building on this and previous success with Cisco, the insurance services provider has since transitioned its entire telephony systems to Cisco technology.
F5 complemented Cisco by improving traffic management and inspection, and adding intrusion prevention, data loss prevention and load balancing capabilities. F5 also added the extra layer of security needed to maintain PCI and HIPAA compliance. In total, phase 1 - including solution design and sourcing - took about six months to complete. The final combined solution included new firewalls, routers and switches.
As changes were happening in the data center, end-user computing needed a refresh, as well. In order to efficiently source and ship hundreds of company-standard HP desktops, laptops, thin clients and backpacks to offices around the country, SHI deployed an e-commerce solution to tap into SHI's nationwide network of distribution warehouses and deliver as-needed.
Phase 2 of the network upgrade helped tackle this customer's internal and external wireless capabilities, backup and virtualization solutions, and added an Application Centric Infrastructure. Future considerations could also include executing a Cisco Security Enterprise License Agreement to more easily expand the provider's Cisco security portfolio.