Whether you want to understand how certain integrations can improve your existing processes, obtain hands-on experience with new technology, or explore unconventional ideas, the Customer Innovation Center (CIC) Labs can help.
Our Showcase, End-User and Pilot Labs will help you unlock unrealized potential, put innovation to work, deliver social impact and economic returns, and future-proof your organization. We have the research, insights and solutions you need to take your organization further, faster!
Contact us to get the conversation started.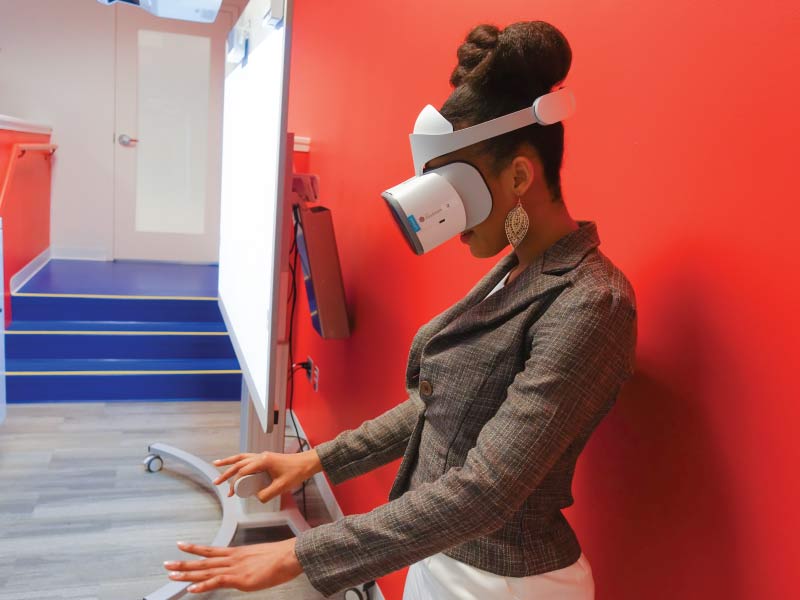 Showcase Lab
You'll be exposed to a rich innovation toolbox that combines the knowledge, methodology and tools to help you stimulate creativity and uncover new opportunities. Address your present-day and future challenges by taking advantage of demos and proofs of concepts (POC) from a variety of SHI partners for many out-of-the-box and integrated solutions.
End-User Lab
This is where we take you beyond the ideation stage and help you develop tangible application-oriented solutions. See how applications make the transition from data center to device, and test, measure and monitor a variety of devices to ensure that the end-user experience – and application and device performance – is exactly what you need it to be.
Pilot Lab
This is your space to try out ideas on a small scale, take risks, develop prototypes, test and accept failures, and improve approaches and methodology. Here, you have access to our sandbox environments and can conduct your own POCs or pilots. Alternatively, you may leverage the CIC team to perform a variety of testing services on your behalf.