Asset Recovery Services
Comprehensive, compliant, and cost-effective
Your one-stop global solution for sustainable asset recovery services for your end-of-life technology.
Speak with a specialist
SHI's Asset Recovery services help you achieve maximum ROI on your end-of-life (EOL) technology, while remaining compliant with relevant contracts, legal obligations, and environmental standards.
From hardware recycling and buyback to asset redeployment, we work with you to determine your requirements.
SHI can arrange for secure collection of devices from your premises or deliver custom packaging to end-users at home. We'll ensure that assets are inventoried and assessed, and once booked in, provide you with up-to-the-minute visibility of where your assets are in the process. Once we've assessed your assets, we can then help you with end-of-lease processing, remarketing, redeployment, donation, or destruction – and provide you with detailed and consolidated reporting through our online portal.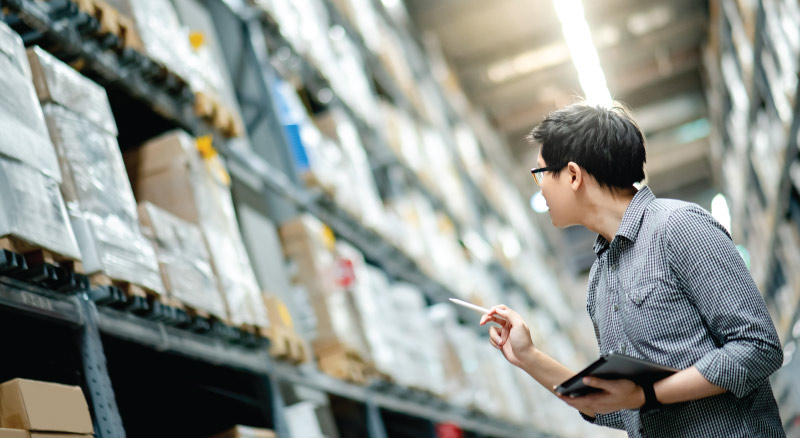 SHI's Asset Recovery services give you peace of mind.
Leveraging our vast network of partners, each carefully vetted and matched to your needs, SHI offers a one-stop global solution for all your asset recovery and disposal needs.
When collecting devices from your office locations, we scan all devices on site before loading onto sealed vehicles to transport them to secure premises. All assets are managed through a verified chain of custody, meaning you can rest assured that all end-of-life asset recovery activities conducted with SHI are secure and in line with regulatory requirements.
Disposing of IT hardware doesn't have to be a logistical and administrative nightmare
Dealing with end-of-life devices is never easy. It's hard to let go when you're worried about the data they might contain, and the environmental responsibilities involved in disposing of toxic materials, rare metals and items that have involved a considerable investment on your part.
Dedicated SHI asset recovery resources
Our dedicated in-house asset recovery team manages our network of global partners to provide a seamless service. They will work with you to document your requirements, and select the best partners based on standards, certification requirements and locations. This team will work closely with you and our partners to ensure a seamless service that is smooth, efficient, and secure at all times.
Flexible credit for assets with value
Although capital assets may be fully depreciated – some of them long ago - and leased items no longer viable, they may still have value to others. Whether someone has a different minimum specification, is looking for parts for a business-critical system, or is after a low-cost solution for a short-term need, we'll give you account credits or even a check for any value we realize through resale.
Responsibility for the recycling burden
Hardware recycling is complex. IT equipment is made of a huge variety of materials – some of them potentially toxic, some of them rare and valuable. Some are easy to recycle and others harder. We'll ensure that any equipment that can't be reused or resold is appropriately recycled, minimizing the environmental impact of your waste. We operate a no-landfill policy for all hardware disposals.
Trusted partner network for global support
We understand that when you have locations all over the globe, you need your disposal partner to be local. You don't want the business risk or environmental impact of shipping equipment to a single, distant location. That's why we've built a network of trusted partners around the world to ensure that you receive the same secure, environmentally responsible service regardless of location.
Secure and flexible logistics support
There's no need to worry about the complexities of collecting and delivering your end-of life assets. Tell us what to collect, and from where, we'll do the rest. We'll pack and pick up from your offices, data centers and end-users' homes and transport it securely. With on-site serial number reconciliation, you can rest assured that all devices are where they should be, when they should be.
Certification of responsible disposal
It's vital to prove that your hardware has been appropriately managed at end-of-life. To comply with privacy legislation you must be able to prove that data has been securely wiped to specified standards. And you'll also need to be able to prove that you've disposed of the physical hardware in an environmentally responsible way. We provide the necessary paperwork to prove compliance.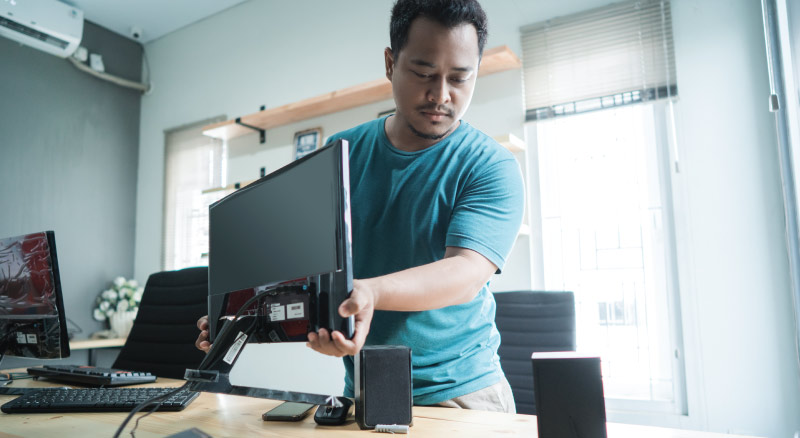 Asset recovery for the hybrid workforce
Not long ago, asset recovery was about bulk collections from an organization's primary location in each geography. Even home-based workers were generally asked to come into the office for a device refresh, or when they left. But that's changed.
SHI's 'Box Program' for workers in remote locations has been expanded dramatically. Whether it's a single device at an end-user's home, a server from an isolated datacenter or a bulk collection from a geographically remote location, we can help. Custom boxes can be provided to ensure that items are returned undamaged, while secure lockable boxes are available to ensure protection of sensitive data.
Asset recovery simplified
With SHI, you can rely on a single team to manage all your asset recovery. We'll find the partners, carry out the due diligence, arrange the logistics, consolidate the reporting, and even integrate the recovery activities into your deployment processes.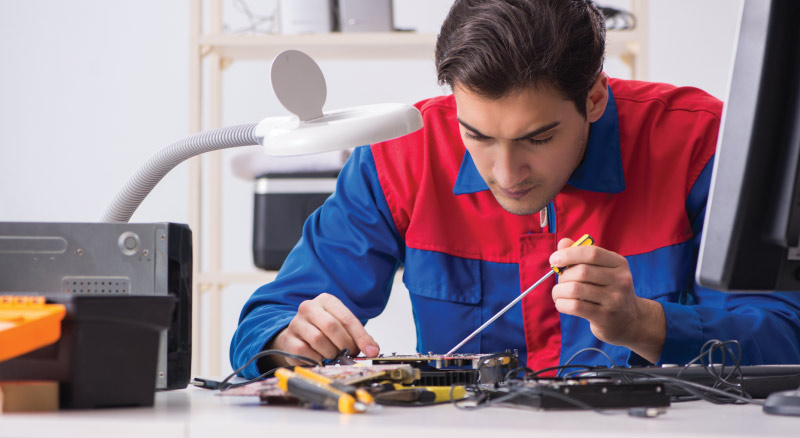 Integration with your inventory
Asset recovery isn't just about disposing of equipment. Items identified as still meeting your organizational specification will be checked, refurbished, and returned to stock so that you can continue to benefit from them while they still have life in them. Not only does this save you from buying unnecessary additional new devices, but it can help you navigate the ongoing end-user device shortage.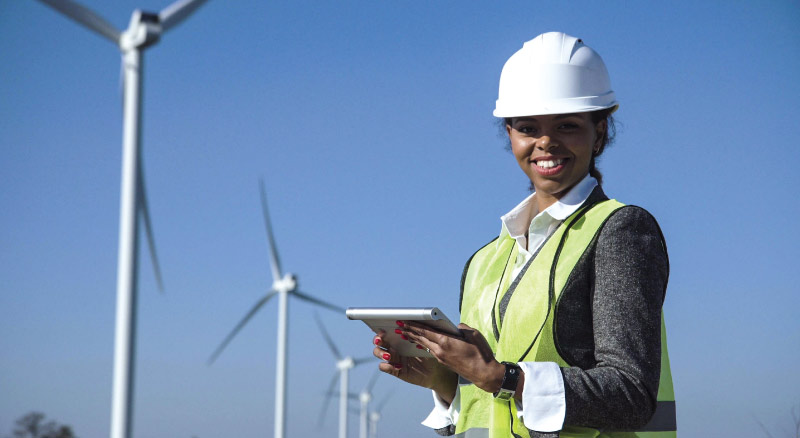 Meeting environmental standards
Whether it's CSR (Corporate Social Responsibility) or ESG (Environmental, Social and Governance), you will have sustainability goals. SHI vets all our partners to ensure that they meet the highest standards – whether you need US EPA, R2, e-stewards or ISO 14001, we can ensure your disposal activity is compliant, and certified as such. We guarantee zero landfill and provide data for waste reporting.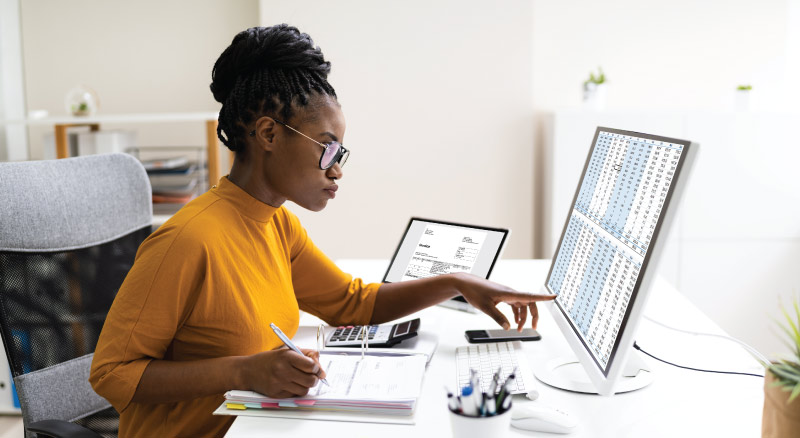 Achieving regulatory compliance
Different regions, countries, and industries have different requirements when it comes to managing data destruction. All our data destruction is carried out to the latest NIST and DoD standards, and we work with our providers to make sure they respond to updates in standards. These are combined with serialized audit reporting and verified chain of custody to ensure you can meet the highest standards.
SHI is your one-stop global solution for all your asset recovery and disposal needs.
Contact us today to get started!
Speak with a specialist
You Might Also Be Interested In: