Cloud Managed Services
Minimize expenses. Maximize expertise.
Exploring new cloud technologies might dominate your brainstorming sessions but managing your current environment can dominate your day.
Speak with a specialist
SHI's cloud experts can work with your team to align business and IT goals, manage, and optimize your cloud consumption, and free your team to transition from "completing tasks" to "driving innovation."
Cloud enables organizations to accelerate innovation, take greater risks, and enjoy more adaptable operations. With SHI's cloud managed services solutions, we enable you to maximize and align cloud resources with your business and IT goals. We can help optimize your cloud consumption, and incorporate levels of automation into your business, suggesting new and innovative ways to engage customers.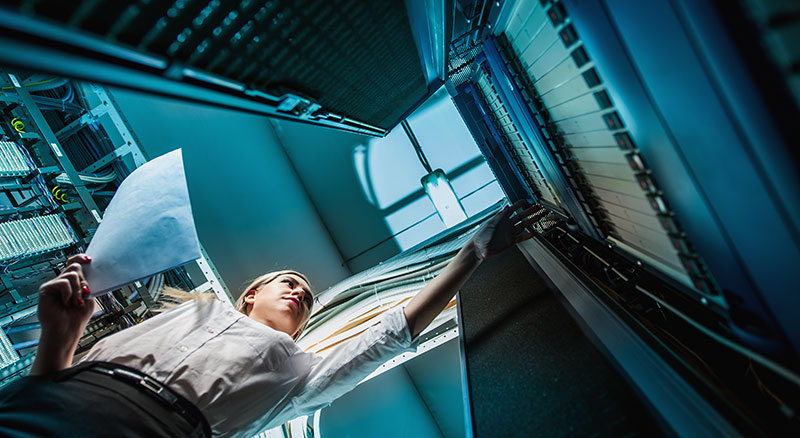 Reimagine your cloud possibilities
Your cloud needs to be constructed and managed to meet your business needs. SHI's cloud managed services solutions include platform design, automation, operations, compliance, and security.
Provision - spend optimization
Most organizations estimate the costs of setting up and maintaining their own IT infrastructure but don't know how to maximize usage and minimize spend for cloud operations. SHI's managed cloud service enables you to quickly scale up and down cloud activities and regulate costs. Our team continuously monitors and optimizes usage and billing while providing automation capabilities for improved efficiency.
Cloud patch management takes the process of keeping your laptops, desktops, servers, and other devices free from vulnerabilities and centralizes it in the cloud. SHI's cloud managed services enable you to manage your patch deployment and change management capabilities. We help you to protect every endpoint — workstations, laptops, servers, and more — and ensure compliance with real-time reports.
Service - incident management
Dealing with the aftermath of a cloud incident can be a daunting task given the challenges that cloud infrastructure security presents. SHI assists you in creating cloud security policies and risk assessments. We constantly monitor your systems and when an incident occurs, we investigate the severity and type of threats, identify the root cause, remove malware, and implement measures to prevent future incidents.
Compliance - data governance
Regulating availability, integrity, usage, and security of data in cloud environments is paramount for achieving your future IT and business goals. Through SHI's cloud managed services offerings, we automate your data access and privacy controls, taking away risk-prone manual responsibilities of cloud-based data governance, simplify data administration, and enable you to accelerate important data delivery tasks.
Security – data and workloads
As more critical infrastructure, data, and workloads move to cloud, there is suddenly more at stake. SHI's cloud managed services augment your security monitoring, reporting, and technical support needs. We implement robust solutions that keep your cloud infrastructure secure, meet industry compliance requirements, and respond to your cloud provider's specific challenges.
Operate in the cloud with confidence
Organizations are moving their workloads to cloud to scale, keep up with remote workforces, and improve flexibility, but often internal IT departments don't possess the skills to effectively maintain and expand their cloud environment. SHI can help. We have the capabilities and skilled subject matter experts to manage, secure, and grow your cloud environment, giving you the ability and confidence to drive further innovation for your business.
You Might Also Be Interested In: