SHI's pledge to diversity, equity, and inclusion
The power of diverse voices and communities in creating a more inclusive workplace
Explore career opportunities
Our commitment to diversity, equity, and inclusion (DEI)
At SHI, we actively build an inclusive culture that aims to make a difference within our communities. Our culture allows our exceptional people to be themselves within the workplace and encourages them to share their diverse backgrounds and ideals across the entire organization. This results in world-class support to our customers and workers alike. Without fostering and uplifting a larger community of diverse suppliers, partners, and employees, we would be doing a disservice to those we serve daily.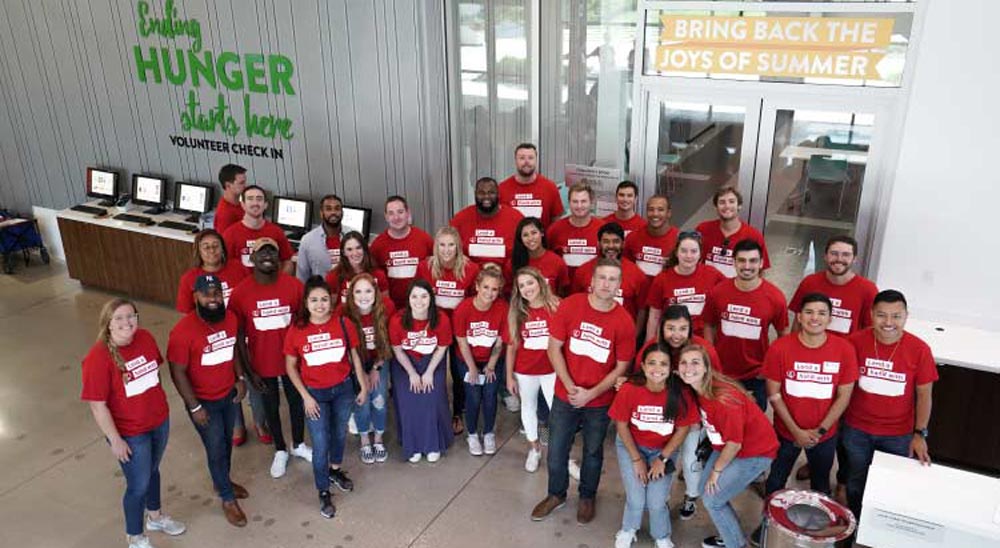 "SHI builds a strong, unified community by sharing and celebrating all our unique experiences. When we listen, share, educate, and empower, we ensure all voices are heard around our table, recognizing first and foremost what we have in common to allow us to achieve success."

– Ellen Mass, Vice President of Human Resources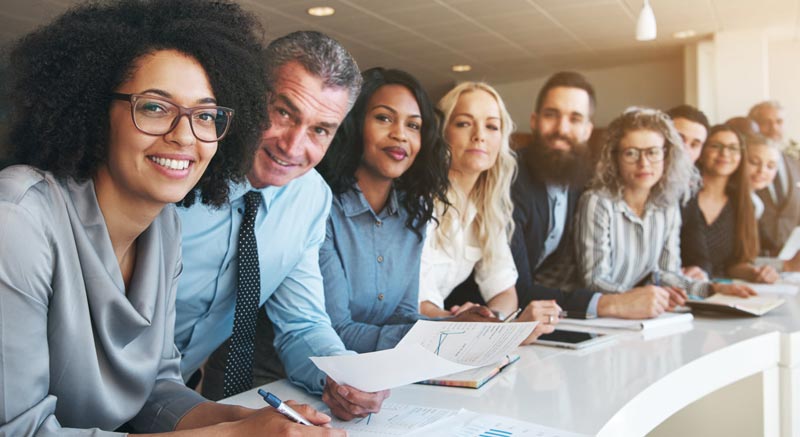 SHI's core DEI strategies
At SHI, we are constantly aligning diverse perspectives with our objectives. As our employees' and customers' priorities change, we too must remain open-minded. Our DEI initiatives include:
DEI training for employees.
Strong talent acquisition and retention.
Diverse executive leadership.
Inclusive communication.
For a comprehensive breakdown of SHI's DEI initiatives, see our ebook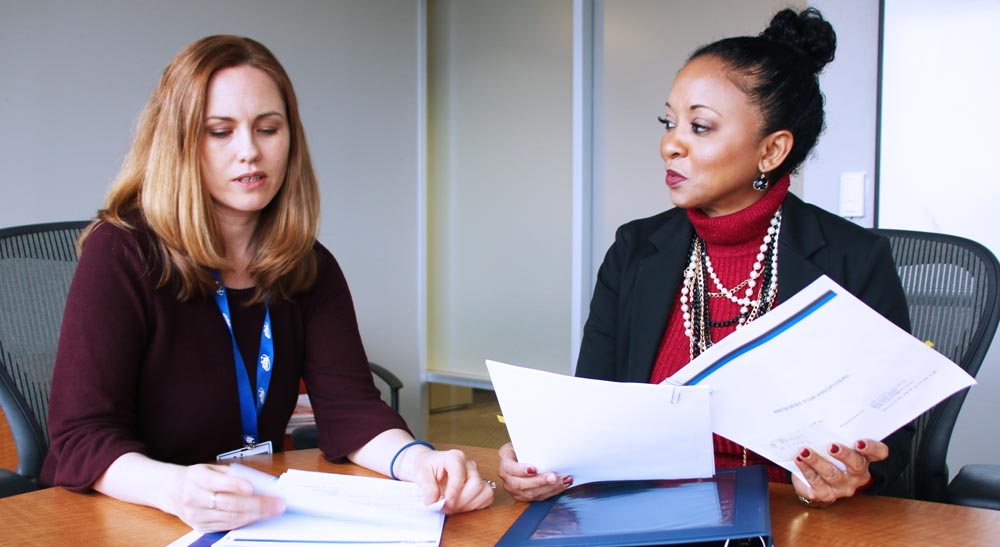 DEI training for employees
SHI provides online training modules for employees focused on increasing awareness, in addition to enabling productive and honest conversations surrounding sensitive topics including race, gender, implicit bias, and more. These training modules are required for every employee, and are crucial for long-term success. Our trainings provide awareness toward employees with different identities and backgrounds, teaching how others can experience the workplace in vastly different ways.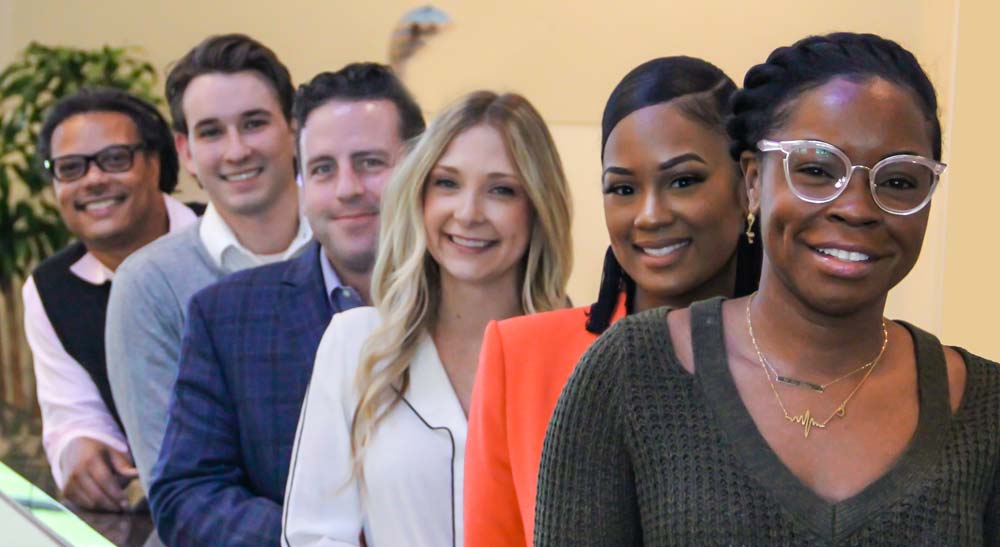 Diverse talent acquisition and retention
We are committed to providing an environment of mutual respect, where equal employment opportunities are available to all workers within and outside of SHI. Our most important assets are our diverse employees, who are reflective of SHI's community. We acknowledge and support the collective sum of individual differences, life experiences, knowledge, innovation, self-expression, unique capabilities, and talent that our employees bring to their roles, to our organization, and to our stakeholders.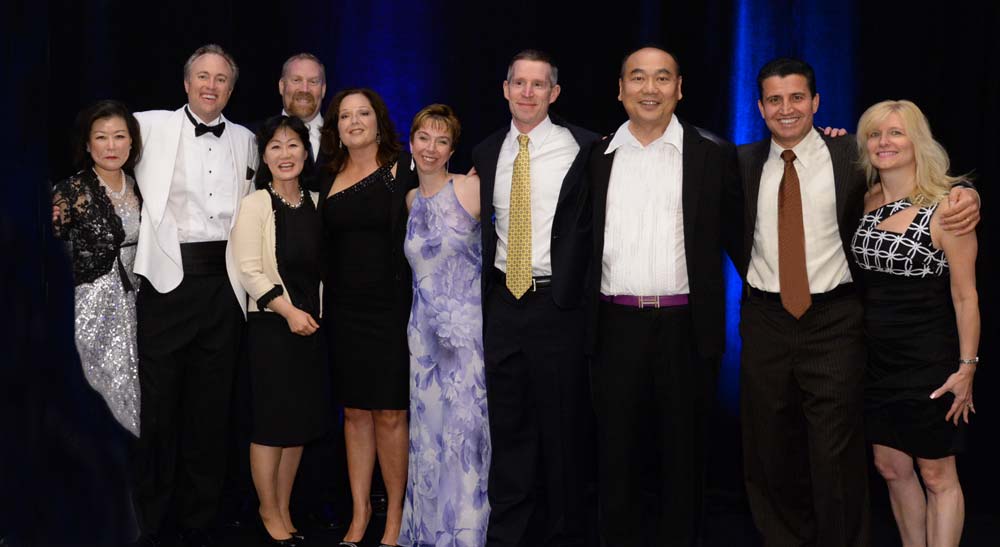 Executive leadership team
SHI's commitment to our DEI principles is upheld and championed at the highest organizational levels, including SHI's President and CEO, Thai Lee, Senior Vice Presidents Celeste Lee and Melissa Graham, and Senior Vice President of Public Sector Sales, Denise Verdicchio. Embracing DEI as core to our organization, SHI's senior leadership actively participates in the events and discussions of all ERGs.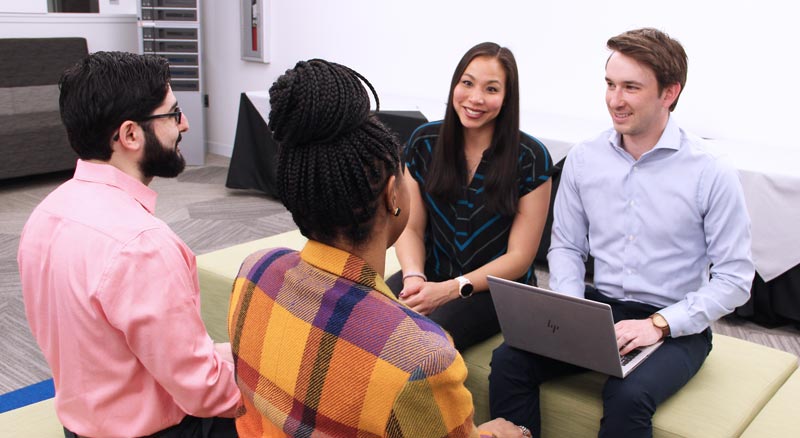 Fostering inclusive communication
Providing a direct channel of communication to our employees from the top down, as well as a platform to share their own workplace experiences, is integral in nurturing an environment built on equity and mutual respect across SHI's landscape. Our hope is that by discussing these vital topics, our collective workforce strives towards creating and maintaining an inclusive environment, especially for employees from historically marginalized backgrounds.
Equal Opportunity Employer
SHI is an equal opportunity employer. It is the policy of the Company to prohibit discrimination of any type and to afford equal employment opportunities to employees and applicants, without regard to race, color, religion, sex, national origin, age (age 40 and over), gender identity or expression, sexual preference/orientation, genetic information and testing, pregnancy, family and medical leave, disability, or veteran status. The Company's policy is to employ, retain, promote in employment, terminate, and otherwise treat any and all employees and job applicants on the basis of merit, qualifications, and competence.
It is prohibited for any employee of the Company to refuse to recruit, hire, train, promote, or provide equitable employment conditions to any employee or applicant, or to discipline or dismiss an employee solely on the basis of such person's race, color, religion, sex, national origin, age (age 40 and over), gender identity or expression, sexual preference/orientation, genetic information and testing, pregnancy, family and medical leave, veteran status or disability unless the disability precludes the employee from carrying out the essential functions of the job even with a reasonable accommodation.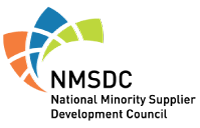 Accessibility and diversity
As part of our commitment to inclusion and diversity, SHI provides reasonable accommodations for individuals with a disability or disabled veterans. If your disability prevents you from applying through our website, you may contact us for an alternative application process by sending an email to HRRecruiters@shi.com or by calling 800-477-6479. You will need to add the following statement in the subject line of your email: Accommodation Request and indicate the position for which you are interested in applying.
If you have an inquiry about an application or have a physical and/or mental disability and need special accommodations applying for a job on our website, please send an email to HRRecruiters@shi.com.
Explore your career opportunities at SHI
Joining SHI is more than an opportunity to work for one of the world's largest IT providers. It's an invitation to become a valued member of an evolving community that includes 6,000 teammates—all united in delivering unparalleled value and service to anyone we touch. Explore our available positions, and let us know where we could benefit from your unique talents and perspective today!
Search job listings