Our World HQ in Somerset - and Integration Centers in nearby Piscataway, NJ - are home to 2,000+ sales, technical, support, and warehouse and configuration center employees ranging from recent grads to seasoned IT pros.
Conveniently located and almost equidistant between New York and Philadelphia, our campuses provide spacious, secure and fun work environments featuring central atriums, an Executive Briefing Center and training facilities, onsite fitness centers, basketball and tennis courts, walking trails, cafes and more!
SHI was "born and raised" in Somerset and employees have utilized our proximity to New Brunswick, SHI Stadium and New York City to attend both team-building and customer-facing dinners, shows and sporting events of all kinds for over 30 years. Keep reading to learn more about the jobs available in our Central Jersey locations!
New Jersey career opportunities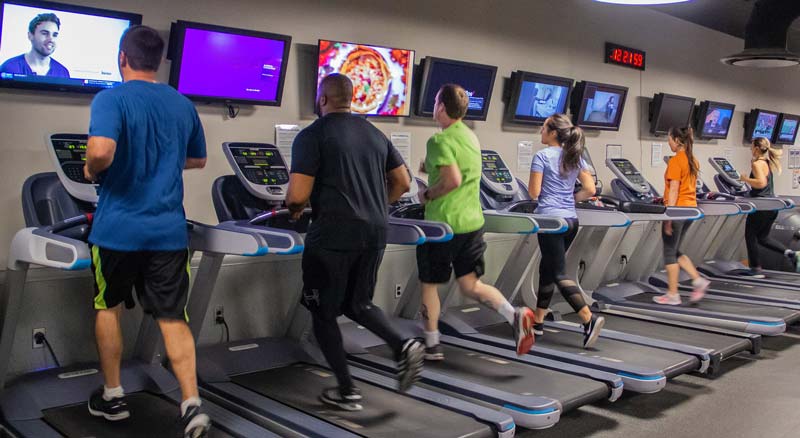 Onsite Fitness Centers and Training Staff
With on-site fitness centers, SHI employees have the option of exercising before or after work, as well as during their lunch break. Our certified personal trainers are available to help design workout routines, offer proactive personal consultation, and lead classes and personal training sessions.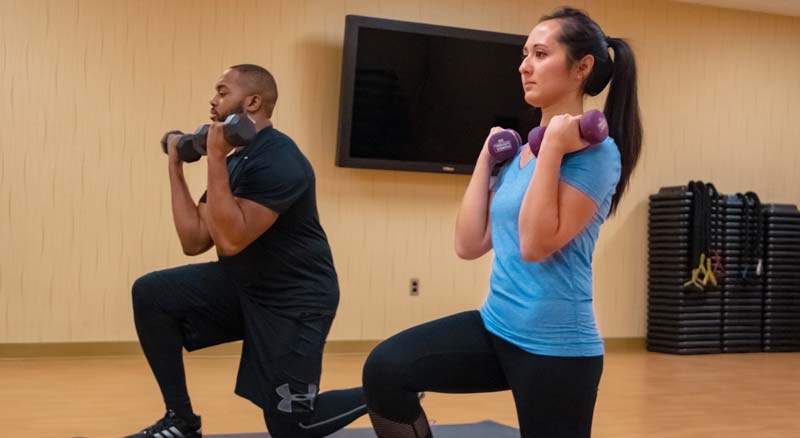 Voluntary Employee Wellness Program
SHI offers a comprehensive Wellness Program to inspire a commitment to living healthier and happier lives. Employees can gain an understanding of their overall physical health and identify ways to improve. Participating employees have an opportunity to qualify for a credit towards their medical premiums.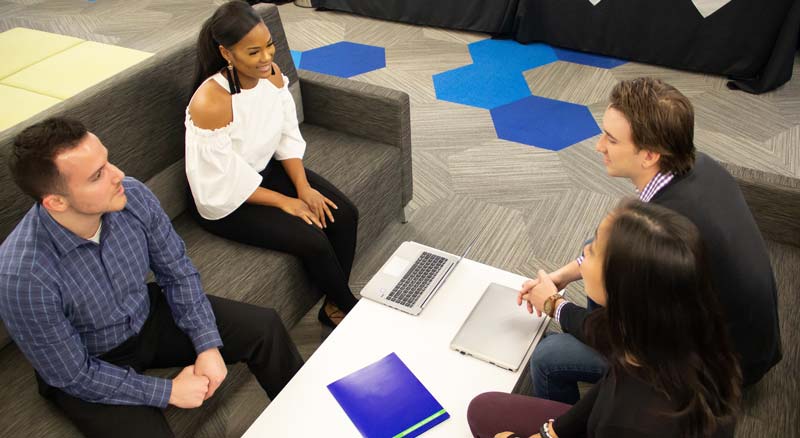 Professional Growth and Development
Thanks to our equal opportunity, "promote from within" philosophy, every employee can interview for positions such as Product Champions, Marketing Specialists, Technical Engineers, Account Executives, Managers and Directors. Step out of your comfort zone and discover all you're capable of achieving!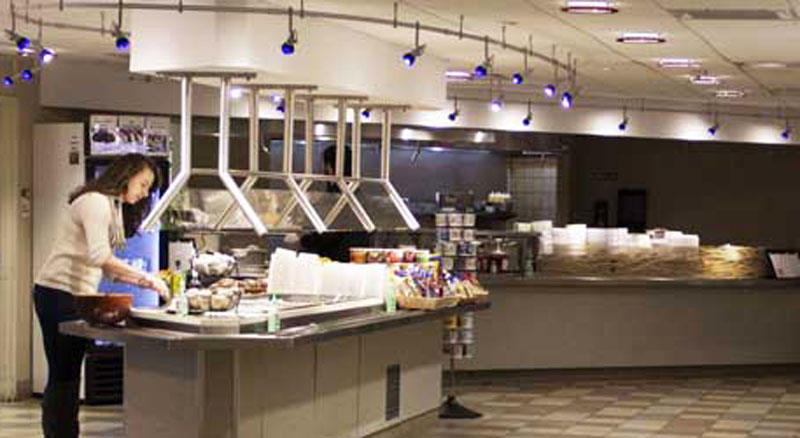 Onsite Cafés and Outdoor Patios
Hard work makes you hungry! Grab breakfast, lunch or take a coffee break at one of our on onsite cafeterias and enjoy it with coworkers in a main atrium or back patio. The Cafes at World HQ feature a salad bar, sandwich station, made-to-order smoothies and even a pizza oven. This IS Jersey, after all!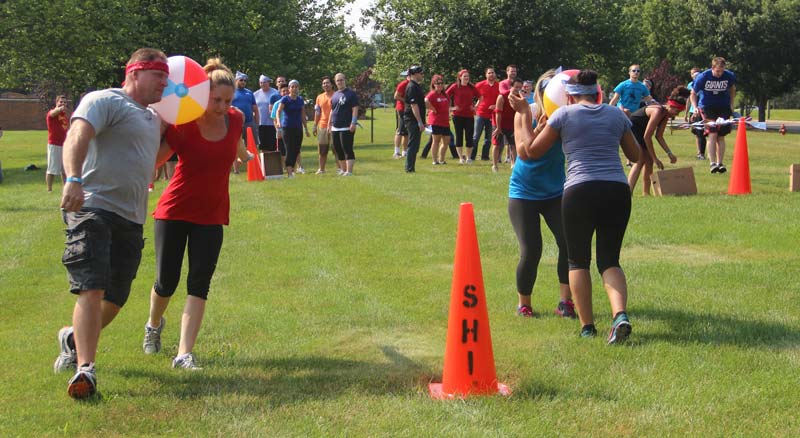 After Hours Clubs and Activities
Play hard after you work hard with any of SHI's after hours clubs, teams and activities! From running and hiking clubs to book clubs, from board games after work to online gaming into the wee hours. If you have an interest or a hobby, we guarantee there are SHI employees that want to share it with you!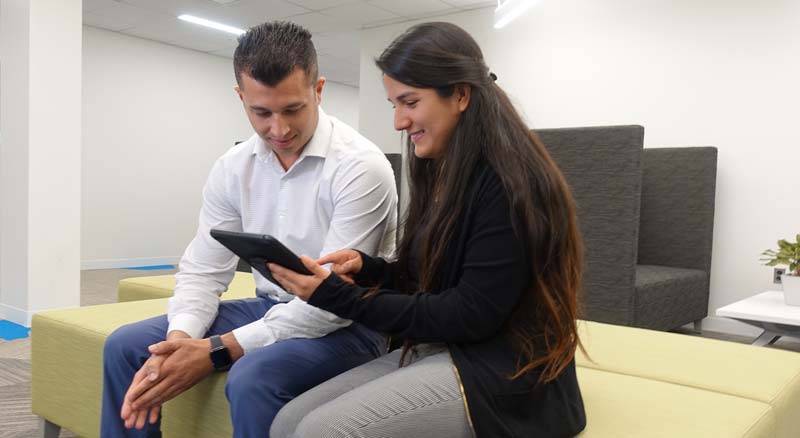 Local and National Discount Program
SHI partners with many New Jersey and national businesses to offer discount programs to employees and their families. From local restaurants, deals on cars and auto insurance to reduced prices on the latest consumer technology from our trusted partners, SHI wants to help you save where it counts!
Explore your career opportunities at SHI
Working at SHI is more than just a chance to work for one of the world's largest and ever-evolving IT providers. It's an opportunity to be part of a ridiculously helpful community of 5,000 teammates working together to provide exceptional value, experience and service to customers, employees and those needing assistance around the world. Check out our available positions and let us know where we could benefit from your unique talents and perspective, today!
Search Job Listings